What Are You Willing To Change?
WHAT ARE YOU WILLING TO CHANGE?
We all know the definition of stupidity is doing the same thing over and over again expecting a different result!  Why is it then that we continue to do harm to ourselves by consuming toxic foods that cause inflammation and disease?
Two out of three Australians are now overweight or obese, that equates to nearly 15 million citizens who are dealing with a growing waistline and the consequences of weight gain.  That includes diabetes, heart disease, high blood pressure, joint pain, hormone imbalances, metabolic disturbances, and cancer.
If those statistics are not enough to make you 'put down the fork and go for a walk', then what will it take for you to make the changes you need to achieve different results?  Will you wait until you have a health crisis?  We should not be normalising disease with any age because we know that the majority of inflammatory driven diseases are directly related to diet and lifestyle, and these can be completely reversed simply by changing what you eat.
So, the question remains, 'what are you willing to change to achieve different results?'
The easiest and quickest way to turn your health around is to change your diet.  While the word 'change' can trigger anxiety in many, it can be the most positive thing you do today to move in the direction of a healthier life.
Eliminate sugar ie. Sweets, dressings, sauces, muesli bars, cereals, desserts
Stop eating processed foods ie biscuits, chips, baked goods etc
Reduce excess alcohol and caffeine
Stop shopping in supermarkets
The journey to better health begins with shopping for better food.  Start by shopping for seasonal fresh produce at your local farmers market or local grocer.
Focus on in-season fruits and vegetables
Add quality protein
Hydrate with water
Include fermented foods like sauerkraut
Snack on nuts and seeds
Flavour up with herbs and spices
Make friends with fresh juices and smoothies
WHAT CHANGES CAN I EXPECT?
When we eat better, we feel better, and we are more likely to continue good habits.  Only positive things can happen when we take control of our health and give our body what it needs to heal and flourish!
More energy
Healthier hair and skin
Mental clarity
Better digestion
Absence of pain and disease
Positive sense of well being
The best thing about positive change is that the good results will last as long as you want them to. The greater your commitment to living well, the healthier life you can expect.
If you are sick of feeling average, changing your diet is the best investment you will make for your health and your future!  You deserve to live a long healthy life disease free, so be the change you want to see and thrive!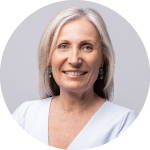 Mona Hecke is a degree qualified Naturopath, nutrition specialist and health and wellness writer.
With over 20 years in the health industry, beginning with a focus on children and families, and a bestselling book 'The Lunchbox Revolution', Mona is now empowering women through education and conversation to take action and embrace change. Gut health, mindfulness, nutrition, hormones, and menopause are the topics that women want and need to know to create their healthy future.
Mona holds certifications in Lifestyle Coaching, Kinesiology, holistic herbal medicine, and nutrition.
A recognised leader in the health industry, Mona's strong social media presence and passion for influencing change will continue to be a catalyst for health reform for the benefit of every Australian.