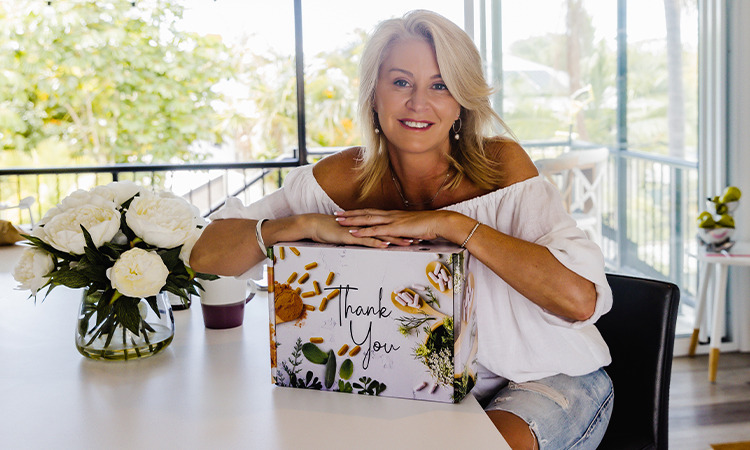 With long-held passions for inner health and natural healing, Kirsty Strowger started Nature's Help 2012 as a weight loss supplement manufacturer with over 400 Australian stockists. In 2014 she added to her e-commerce success with the creation of Turmeric Australia, which after a short time was and still is the biggest and most respected online Turmeric range of nutraceuticals in Australia.
In 2020 Kirsty started to work on an idea to get women more engaged with each other around the topic of menopause. The biggest complaint most women had was there wasn't a dedicated trusted high-quality natural range to go to help alleviate symptoms women were experiencing during this time.
Kirsty then set about doing what she does best. She designed something amazing for the women who created the world's population.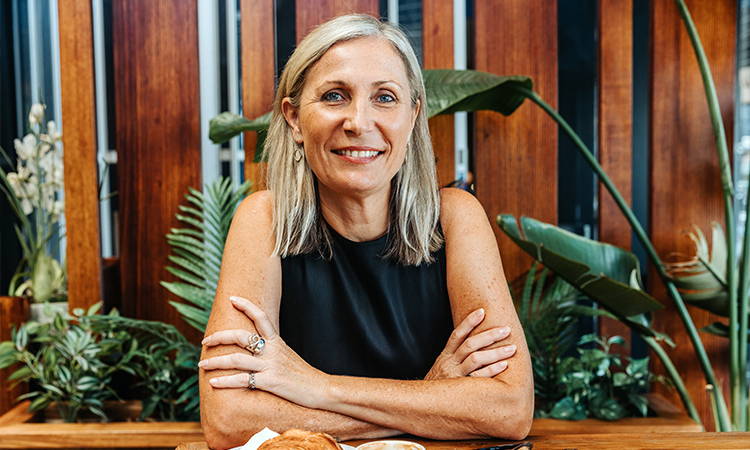 Mona Hecke
Naturopath, Author, Educator
Naturopathic principles are defined by treating the 'whole person', using the healing power of nature to identify and treat the underlying cause rather than just symptomatic relief.
 
What I love most about being a Naturopath is helping people to see that they have the power to change their health destiny, I'm just here to hold your hand and guide you through what can sometimes seem overwhelming, but when we treat the mind, body and spirit together, results can be profound and life-changing.
 
My hope is that collectively with the Nature's Help community you will have a safe place to share your story, be inspired to make the changes you need to lift your spirits and improve your future health.
 
Twenty years of experience in naturopathy and nutrition has taught me that anything is possible, that it doesn't matter where you begin, you can heal and you can live a long, healthy life, pain-free, with vitality and joy.
 
My job is to help show you the way.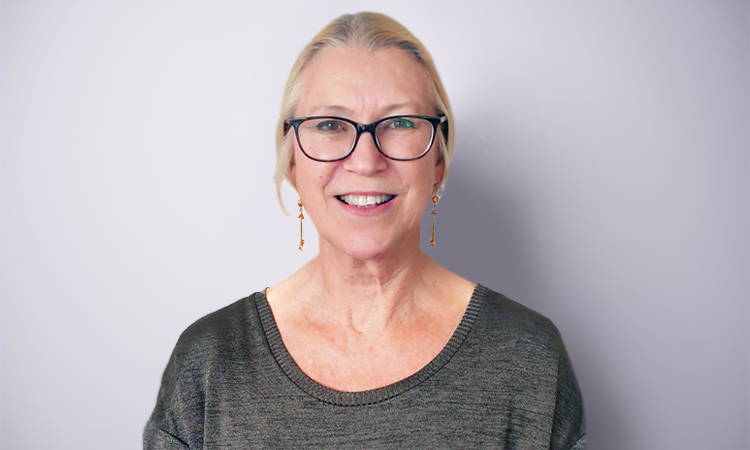 Ruth Kendon
Product Formulation, Evaluation, Claims and Evidence Dossiers; TGA Consultant for Complementary Medicines; Fellow of the National Herbalists' Association of Australia.
Ruth Kendon is a practising naturopath and herbalist based in Sydney, Australia. After graduating in 1984 with diplomas in Naturopathy and Botanical Medicine, she has spent over 30 years in private practice. In addition, she taught clinical nutrition at all levels for more than 20 years, at Sydney's most respected naturopathic colleges and at the University of Western Sydney.
Ruth has been involved in the formulation and design of hundreds of natural health products including foods, herbal medicines, nutritional supplements, veterinary supplements, cosmetics and aromatherapy products. She has delivered presentations at a number of international conferences on subjects ranging from ageing and longevity to herbal treatment of infectious disease. Her passion is for genuine, effective, high-quality herbal and nutritional medicines – and food.
Ruth spent 5 years as a Director of the Board of the Naturopaths and Herbalists' Association of Australia (NHAA), the peak professional body for practitioners of herbal and naturopathic medicine in Australia. In 2015 she was honoured to be made a Fellow of the Association.
For 40 years she has lived in the leafy North Shore of Sydney where a wallaby regularly steals her parsley and chives.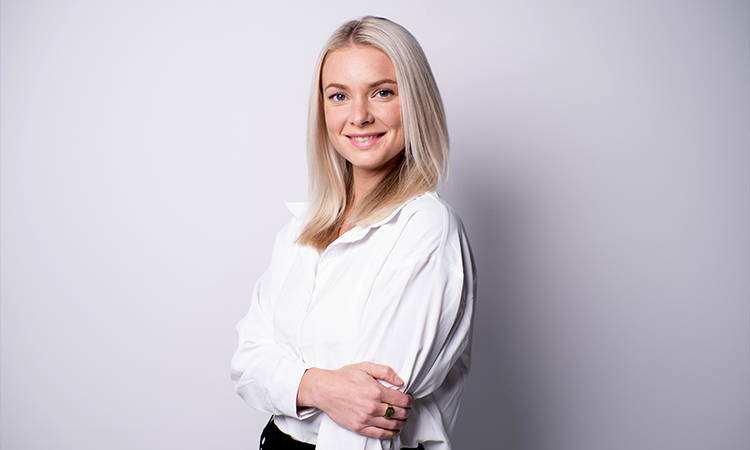 Ellie-Rose Bruton
Customer Service Liaison
Ellie-Rose (Aka "The Glue")
Ellie joined the Natures Help team in April 2020 as our customer service manager and if you have had any dealings with this little bundle of energy, your day probably would have been better for it. She's a pocket rocket and picks up anything as quick as a button and is so meticulous we trust her everything. Ellie now does all of our social media posting, administration, inventory control, and as we grow so do her responsibilities and knowledge in the health and wellness industry. There have been times when we even call her 'Boss'.
Listen to Podcast
Tune in to Spotify and listen to 'The Nature's Help Story'
Nature's Help
Natural Menopause Supplements - Created For Women By Women
Because we are all in this together!
Why do women choose Nature's Help over other companies?
Kirsty leads a team of professional women creating therapeutic formula's based on traditional medicines that are backed by evidence and modern science.   We pride ourselves on providing supplements that do what they say they do because they are created for women by women.
What goes into our supplments?
We developed our products using tried and tested natural practices. Working with experienced naturopaths and researchers Each product as a limited amount of ingredients in it at a therapeutic dose. Supplements that contain many ingredients as smaller doses are ineffective of being to do what they may claim.
We work with combinations of vitamins and minerals to target certain symptoms and their root cause. We specialise in Menopause symptoms as well as inflammation, sleep and gut health.
What does not go into our supplements?
We do our best to apply sustainability principles to protect our planet and future. We strive to offer vegan ingredients in our products where we can and where we can't, our ingredients are sustainably and responsibly sourced. Our products are free from GMO's, fillers and preservatives as well as being gluten free. All of our manufacturing done here in Australia following GMP guidelines.
What we stand for?
We are committed to working with Australian businesses to improve the social, economic and environmental wellbeing of our wider community.
We offer safe and healthy jobs with fair remuneration to all of our team members as well as offering support love and guidance to each other as part of our work life policy.
Where can you reach us?
The Nature's Help team understands the important you are as the customer and how lucky we have to have you trust us. Our team is dedicated to providing excellent customer service and is always available to its customers via phone on 1300 001 559 or via email info@natureshelp.com.au during normal working hours.
Membership & Associations
Our office hours (Queensland Time)
Monday to Thursday from 10am to 3pm
Friday 10am – 1pm
Saturday and Sunday – CLOSED
Call: 1300 001 559
Email: hello@natureshelp.com.au