RECIPE - Summer Salsa Salad
One of the best things about summer is the abundance of fruit and how easy it is to incorporate more of them into our daily diets.  Fruits are an excellent source of essential vitamins and minerals, and they are packed with fibre.  Fruits boast high levels of antioxidants and flavonoids which can reduce a persons risk of heart disease, diabetes, inflammation and cancer.
This is one of my family's favourite summer salads.  It's light and tangy and packed with flavour.  It pairs well with fresh grilled fish, great on tacos, and is a crowd pleaser at any picnic or barbeque.
2 ripe Mangoes diced
2 ripe Tomatoes diced
2 ripe Avocadoes diced
1 small red Onion finely diced
Half a bunch Coriander chopped
Juice of a Lemon
Gently mix all these ingredients together and drizzle with Lemon juice
For those that love a bit of spice, you could always add a finely chopped chilli.
You can adjust any ingredient you like according to personal taste, but I think this salad is perfect just the way it is!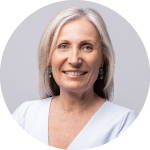 Mona Hecke is a degree qualified Naturopath, nutrition specialist and health and wellness writer.
With over 20 years in the health industry, beginning with a focus on children and families, and a bestselling book 'The Lunchbox Revolution', Mona is now empowering women through education and conversation to take action and embrace change. Gut health, mindfulness, nutrition, hormones, and menopause are the topics that women want and need to know to create their healthy future.
Mona holds certifications in Lifestyle Coaching, Kinesiology, holistic herbal medicine, and nutrition.
A recognised leader in the health industry, Mona's strong social media presence and passion for influencing change will continue to be a catalyst for health reform for the benefit of every Australian.