Menopause Skin Care
Did you just have one of those days when you looked in the mirror and thought you saw a different face staring back at you? Most menopausal women will nod and wryly smile.
As you age, the fat and bone in your face loses its volume and shifts downward, changing your facial features. That youthful smooth skin gets loose and saggy, while other parts of the face accrue fat, especially in the cheeks and jowls.
So, before you unwillingly accept these new developments, there are some tips that could help you transition past 50.
Your oil glands are not as active and soap can make your skin drier, so wash your body with a mild cleansing shower gel instead.
Avoid hot showers. Hot water dehydrates your skin, eliminating essential oils and moisture. Warm is best.


A moisturiser with hyaluronic acid can be applied while your skin is still wet. It's a good idea to also moisturise around your breast area and at the same time massage your lymphatic system. The fluid in your lymphatic system helps remove toxins from your body tissues.


Approaching menopause means your skin starts losing its elasticity. Collagen is a protein in the skin's connective tissues and is in 30% of your body's cells. A lack of collagen can give you brittle bones and thinning hair. We recommend using our collagen peptide beauty shake added to your daily smoothie.


Gently massage your face to encourage collagen production and boost blood circulation.
Micro needling is a facial therapy whereby tiny needles penetrate the skin to boost collagen.


Cleansing your face becomes more important as you age. Shop for a moisturiser that suits your skin type. A creamy formulated moisturiser is better than a foam or gel that tend to strip moisture from your skin.


Treat yourself to exfoliating facials and face masks.


You just cannot escape the wrinkles, but make sure you eat a diet high in nutrients that incorporates brightly coloured fruits and vegetables.


CoQ10 is a chemical that exists in nearly every cell but decreases with age. CoQ10 neutralisers free radicals, crucially serving as an antioxidant. Skin damage can be reduced by applying C0Q10 directly on your skin, as it increases energy creation in your skin cells. Meno Glow rom Natures Help is highly recommended.


Avoid excessive sun exposure. By age 50 you will know how much time your skin can tolerate in the sun. Vitamin D is vital for optimum health, so about 15 minutes of daily sunshine on your skin is essential. Be sensible. Don't allow your skin to become burnt.


A luminous foundation makeup can be a bit sheer for mature skin. Matt makeup tends towards a flat, dry look. Consider a foundation with a radiant finish. Foundations and concealers with ingredients such as hyaluronic acid and vitamin C are also great.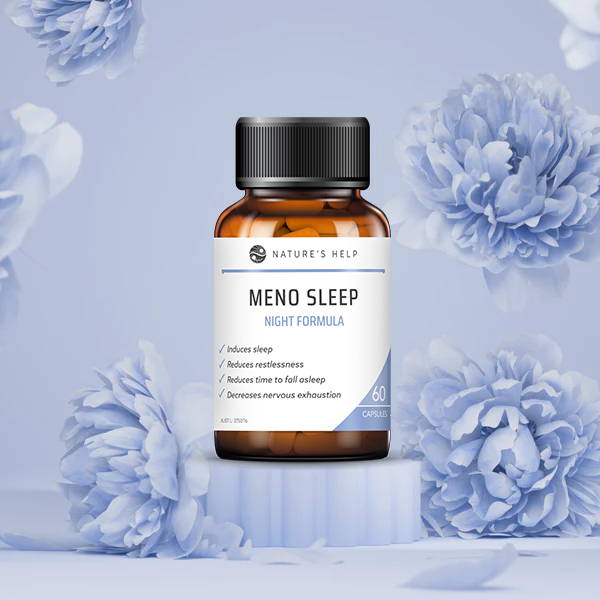 Consistent 8 hours sleep is vitally important to preventing those dark circles under your eyes. Sleep rejuvenates the body. If you are having issues, we suggest trying Meno Sleep from Natures Help Menopause Collection. Containing Chinese date, Californian poppy, and lemon balm, it is specially formulated to assist with sleeping issues.


As your oestrogen levels subside, acne can reappear during your menopause years. Be sure to keep your skin clean by using an anti-microbial cleanser. Retinol is a form of vitamin A and applied topically can promote skin renewal.


Are you starting to notice the veins on the back of your hands? Is the skin looking transparent and more wrinkled? The backs of your hands also lose collagen, as well as fat and moisture. Apply a good moisturiser. Wear gloves when gardening.
Remember that as you age that your wrinkles are badges of honour. Wear them proudly!!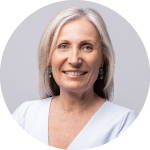 Mona Hecke is a degree qualified Naturopath, nutrition specialist and health and wellness writer.
With over 20 years in the health industry, beginning with a focus on children and families, and a bestselling book 'The Lunchbox Revolution', Mona is now empowering women through education and conversation to take action and embrace change. Gut health, mindfulness, nutrition, hormones, and menopause are the topics that women want and need to know to create their healthy future.
Mona holds certifications in Lifestyle Coaching, Kinesiology, holistic herbal medicine, and nutrition.
A recognised leader in the health industry, Mona's strong social media presence and passion for influencing change will continue to be a catalyst for health reform for the benefit of every Australian.