The meaning of Christmas
2021 will go down in history as one of the most challenging years we have ever faced, and most of us will be quite happy to see the back of it.  With Christmas only weeks away it's the perfect time to pause and think about how we can get through the rest of this year with a renewed sense of hope while still making sure our physical and mental health remains intact.
Many of us may find that our usual family Christmas is reduced in numbers due travel restrictions but that is no reason to not let the spirit of Christmas in.  With people already feeling isolated and alone setting an extra placemat is the least we can do to be kind to our neighbours.  Throughout history times of crisis have had a way of bringing out the very best in humanity and this Christmas could be the greatest show of 'love thy neighbour' the world has ever seen.
Whether you decide to invite your estranged Uncle, a widowed neighbour, make amends with distant family or volunteer for a charity soup kitchen, every gesture, however small can be the moment you bring joy and hope into someone's life. With one in five Australians affected by mental health that peaks much higher during the festive season, never has there been a more important time for us to pull together and share some love.
Some traditions may influence how we celebrate but the gift of sharing what we have with others will mean more than any material present.  The same can be said for Christmas lunch and the 'keep it simple' method is always best.  Remember it is the company and conversation you will remember long after the food has gone. 
Simple doesn't mean boring either.  Herbs and spices can brighten up the blandest meal and summer fruits will add zing to any salad.  Begin with what's in season like delicious stone fruits and create a grazing platter that's healthy and tasty. Add some nuts, olives, and cheeses to complete the platter.  Spice up the ham or turkey with some middle eastern flavours like turmeric accompanied by homemade relish and stewed fruits.  If you are fortunate to have fresh seafood and can avoid the oven, then a cold buffet is perfect for our hot summer Christmas. Prawns are an Australian favourite, fresh, barbequed, marinated or the crowd favourite Prawn Cocktail will delight any guest.
The multi-cultural diversity of Australia is something to celebrate, and we are fortunate to have the variety of cuisines we do.  Adding a theme to Christmas lunch or asking everyone to bring a plate to share, can reduce the responsibility from one person and make lunch a lot more interesting.  It's also a great way for children to try new foods and learn about other cultures.
Overindulging in alcohol is never a good idea so plan ahead and revisit the benefits of a family friendly fruit punch.  It just might save any exchange of harsh words that usually end in regret.
For those of us trying to avoid the Christmas calorie catastrophe, make a list and check it twice just like the old, bearded man in red.   Stick to a list that is primarily fresh produce for salads and veggies, with quality protein like turkey, chicken, and seafood. No need to be a scrooge on dessert though.  There are plenty of incredibly delicious raw desserts that will delight the fussiest eaters. Fruit salad is always a winner and as long as the pav is overflowing with passionfruit and strawberries, there isn't any need to feel guilty about indulging in some festive sweeties.
Rather than lying around after Christmas lunch and nodding off for a nap, how about going for a walk to the closest park and getting everyone involved in some backyard cricket, throw a frisbee, or kick a footy.  Chances are you will meet your neighbours and your kids might make some new friends.  Also good for our four-legged furry friends who also tend to be spoilt under the dining table with too much ham from granny.
It's easy to get out of routine over the holiday season, but if you can retain some sense of balance and continue good habits, you could make it through unscathed.   Staying hydrated is always important but especially so as our days and nights heat up.  Keep moving, whether its walking, swimming, hiking, cycling, or skating and make it a family affair.  Remember to take your supplements especially the ones that support your nervous system.  When everything seems overwhelming especially at Christmas time, supplements can be the very thing that steadies the nerves and allows you to be in the moment to enjoy everything that is magical.
If ever there was a year to acknowledge what is important in our lives, this would be it, and the message this Christmas should truly be about giving thanks.   Make a promise to yourself to not stress the small stuff, to be grateful for the gifts you have to share, and the family and friends that surround you.  We may not have every family member with us, but knowing they are safe and well and hopefully in the embrace of another loving family can be enough to fill our heart with gratitude.
Share love and peace, give thanks and grace, simple acts of kindness that begin with one person at a time yet together can change our world!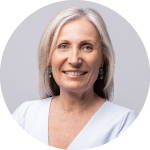 Mona Hecke is a degree qualified Naturopath, nutrition specialist and health and wellness writer.
With over 20 years in the health industry, beginning with a focus on children and families, and a bestselling book 'The Lunchbox Revolution', Mona is now empowering women through education and conversation to take action and embrace change. Gut health, mindfulness, nutrition, hormones, and menopause are the topics that women want and need to know to create their healthy future.
Mona holds certifications in Lifestyle Coaching, Kinesiology, holistic herbal medicine, and nutrition.
A recognised leader in the health industry, Mona's strong social media presence and passion for influencing change will continue to be a catalyst for health reform for the benefit of every Australian.