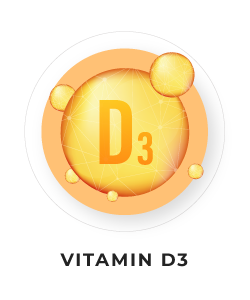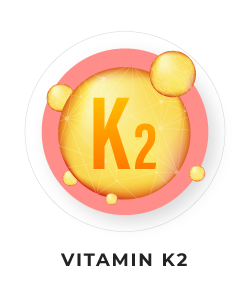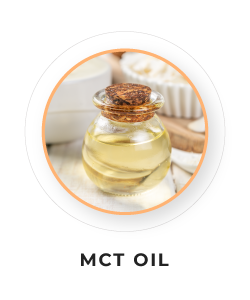 VITAMINS D3+K2
BONE AND HEART HEALTH
Vitamin D plays a prominent role in the body by supporting healthy bones, regulating mood, preventing heart and blood disorders and improved resistance against certain diseases.  Facilitating normal immune system function is why Vitamin D is heralded as the 'sunshine vitamin'.
Heart disease remains the leading cause of death in Australia and is an umbrella term used to describe conditions that affect your heart and include blood diseases, cardiovascular disease and heart defects. Vitamin D has multiple roles in the body including supporting healthy bones, supporting immune and nervous system.
Our bodies need calcium to build and maintain bones. When it breaks down calcium in our bodies, Vitamin K2 activates osteocalcin, a protein that helps the mineral bind to our bones to do its job. Studies show that a higher intake of K2 improves bone density and reduces the risk of bone fractures.
Together, Vitamin D3 and K2 help the body absorb calcium and transport it to where it is needed the most, building bone matrix within the bones. They also help to protect against arterial stiffness, weak teeth, varicose veins, joint pain and critically for post-menopausal women, bone loss leading to osteoporosis..
Regular supplementation is one of the best ways to ensure that you meet your requirements and maintain a healthy lifestyle without increasing your risk of skin cancer. Vitamin D3 can also help to promote hormone balance because it controls the production and activity of estrogen and progesterone.
K2 + D3 = Perfect Pair.
One of the main functions of Vitamin D is to help your body absorb calcium and metabolise it from the foods that you eat. Vitamin K2 works synergistically with Vitamin D to direct calcium around the body where it needs to be.
Together these nutrients are very important for:
• regulating blood pressure and protection against heart attacks and strokes.
• aiding bone strength by reducing bone loss in postmenopausal women
• promoting hormone balance by maintaining healthy levels of estrogen and progesterone
• reducing joint inflammation and joint pain
• boosting the immune system by regulating inflammatory cytokines.
WHAT'S IN IT AND WHAT DOES IT DO?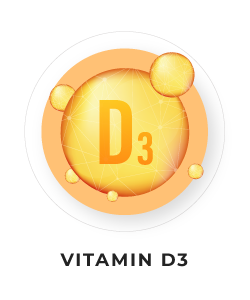 Vitamin D3 is a hormone-like nutrient that your body makes when your skin is exposed to the sun. Over 40% of people in the world are Vitamin D deficient which can result in lowered immune system health. Lack of sunshine, shift work and avoidance of sun can also result in low vitamin D levels and this can lead to depression, osteoporosis, bone pain, high blood pressure, lower back pain, and hormone imbalances.
• Promotes hormone balance
• Helps the body absorb calcium
• Supports healthy immune function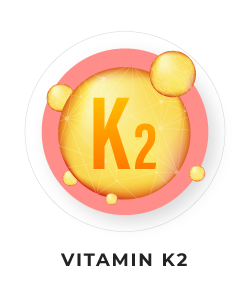 Vitamin K2 is an antioxidant that is naturally present in small quantities in organ meats, dairy, and fermented foods. Babies are given a boost of K2 at birth to stimulate blood clotting factors. Research suggests that K2 can support heart health by preventing calcium from building up in arterial walls and directing it into the bones where it belongs. If you are not absorbing K2 from your diet in foods like kimchi, sauerkraut and offal, you may consider a K2 supplement to support your bone health.
• Aids in heart health
• Prevents calcium build up on the
arterial wall
• Supports vitamin D absorption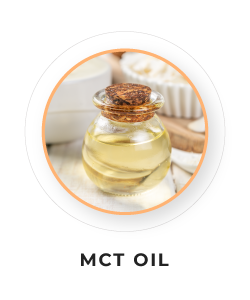 MCT Oil is a great source of healthy fat that can help improve sports performance, cognitive ability, weight management, gut, and heart health. MCT stands for medium-chain triglycerides and this product base is derived from coconut oil. It's primary role is in the the absorption of fat-soluble vitamins such as A, D, E, and K, and ensuring they are absorbed efficiently.
• A healthy fat to enhance the
absorbtion of fat-soluable vitamins
such as A, D, E and K

Australian Owned and Operated












Friendly Customer Service



WHY WOMEN TRUST NATURE'S HELP OVER OTHER BRANDS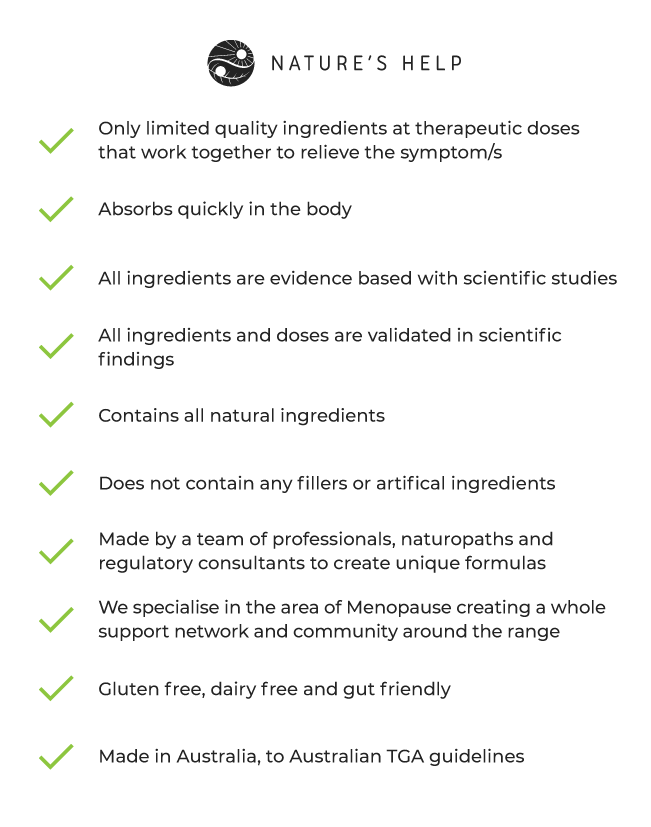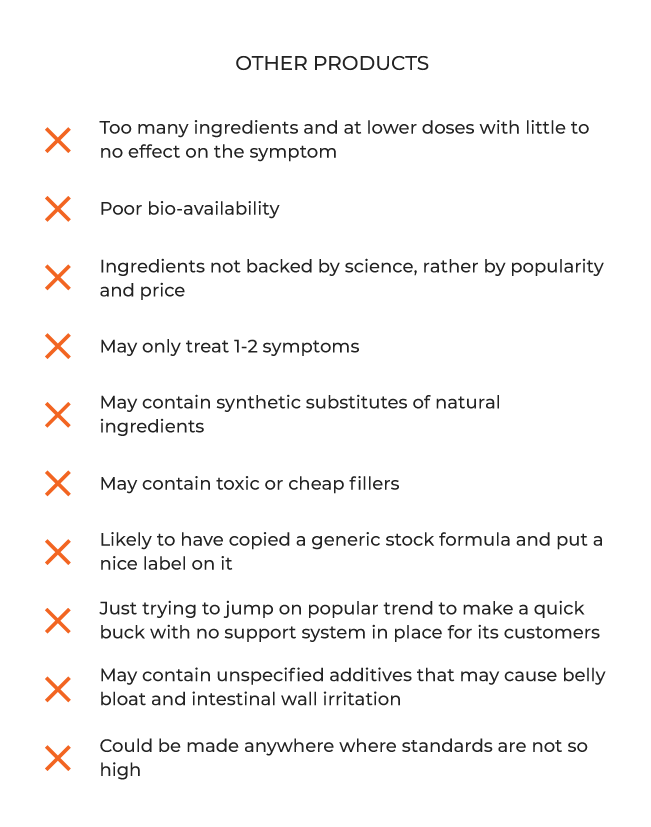 How do I take Vitamins K2&D3?
Take 25 drops (1ml) under the tongue or in a small glass of water or juice daily.
What age can I take Vitamins K2&D3?
If you are over the age of 12 years old you can take this product.
Do I need to refriegerate this product?
Refrigeration is not required. We recommend to keep it in a cool dry place
What are the ingredients in this formula?
• VitaminK2 – 180mcg – (180mcg is equal to 0.180mg)
• Vitamin D3 – 1000IU – (1000IU is equal to 0.025mg (25mcg))
• MCT Oil – 960.50mg
Can I taste any of the ingredients?
The MCT liquid in D3/K2 is sourced from coconuts and has virtually no taste.
Are Vitamins K2&D3 vegan?
Where are your products made?Yes, they are.
All Nature's Help products are proudly made in certified facilities right here in Australia.
How do I take this product?
Take 25 drops (1ml) under the tongue or in a small glass of water or juice daily.
What are the ingredients in this formula?
Active ingredients in Vitamin D3+K2:
• VitaminK2 – 180mcg – (180mcg is equal to 0.180mg)
• Vitamin D3 – 1000IU – (1000IU is equal to 0.025mg (25mcg))
• MCT Oil – 960.50mg
Does not contain:
Gluten, Wheat, Dairy, Lactose, Soy, Artificial colours, Artificial flavours, Artificial sweeteners, Bee products, Corn, Egg, MSG or any kind of nut. No fillers, additives or preservatives. Capsules are vegetable cellulose origin and are suitable for vegetarians and vegans.
Warning:
Do not exceed the recommended intake.