Nature's Help Guide to Menopause
Kirsty Strowger and the Menopause Collection
Kirsty Strowger
Women are rejoicing and praising Kirsty Strowger for helping put an end to their menopause suffering.
For over 10 years Kirsty has helped tens of thousands of Australians reduce inflammation and disease with her Australian No.1 bestselling organic turmeric supplement range.
"During this time, I also listened to so many women talk about how they are coping with symptoms of menopause. Most women found their symptoms to be frustrating, embarrassing and in some cases debilitating" says Kirsty.
On average, women will go through menopause for 7-10 years and have 3-5 of over 40 symptoms - Kirsty was determined to help women find relief.

"Women in their 40s and 50s are very conscious and educated on the importance of a healthy mind and body as they age. When it comes to menopause, we are looking for natural solutions before pharmaceutical ones. Women want to avoid hormone replacement therapy if they can but up until now there haven't been many alternatives to choose from" Ms Strowger says.

Big supplement brands have a generic one size fits all menopause product in their range that claims to fix a lot of menopausal symptoms. Women are not one size; we are all uniquely different with different needs at different times. That's why generic products don't work for most women. They simply aren't targeted enough.

In 2020 Kirsty set out on a journey to create Australia's first all-natural evidence base range of supplements to help women cope with the changes that their bodies go through during menopause, without feeling like they are losing their mind. "The best part about my collection is that it is was created for women by women"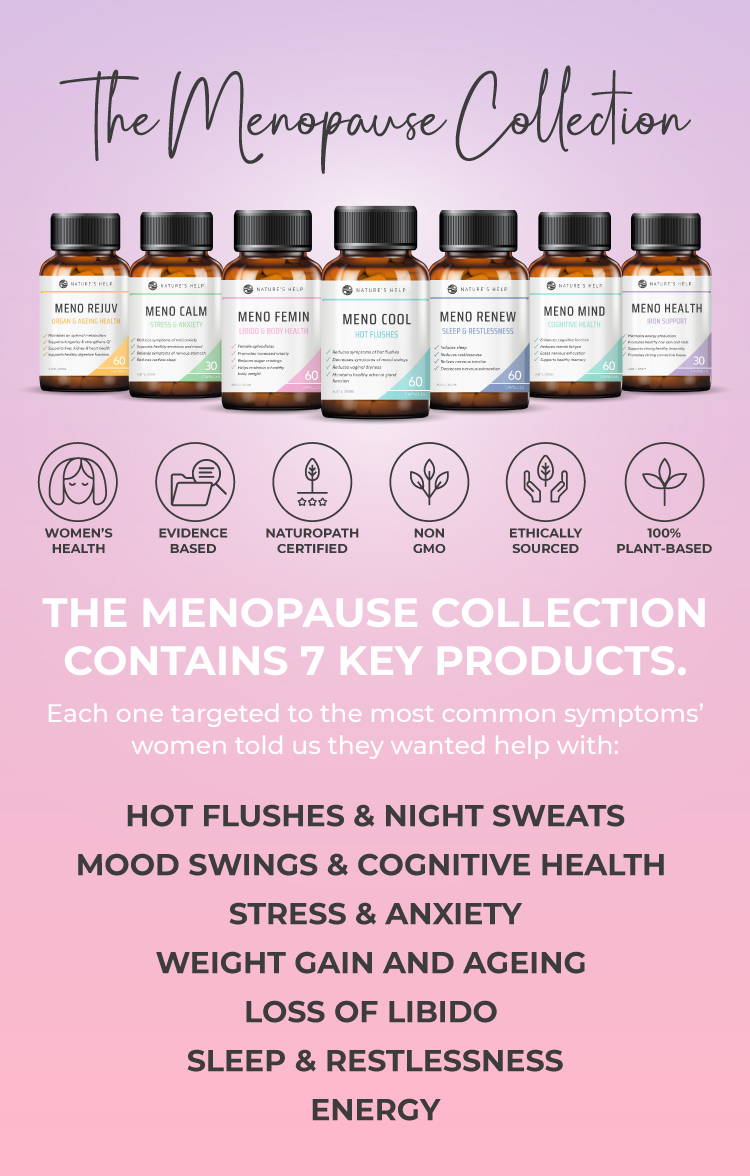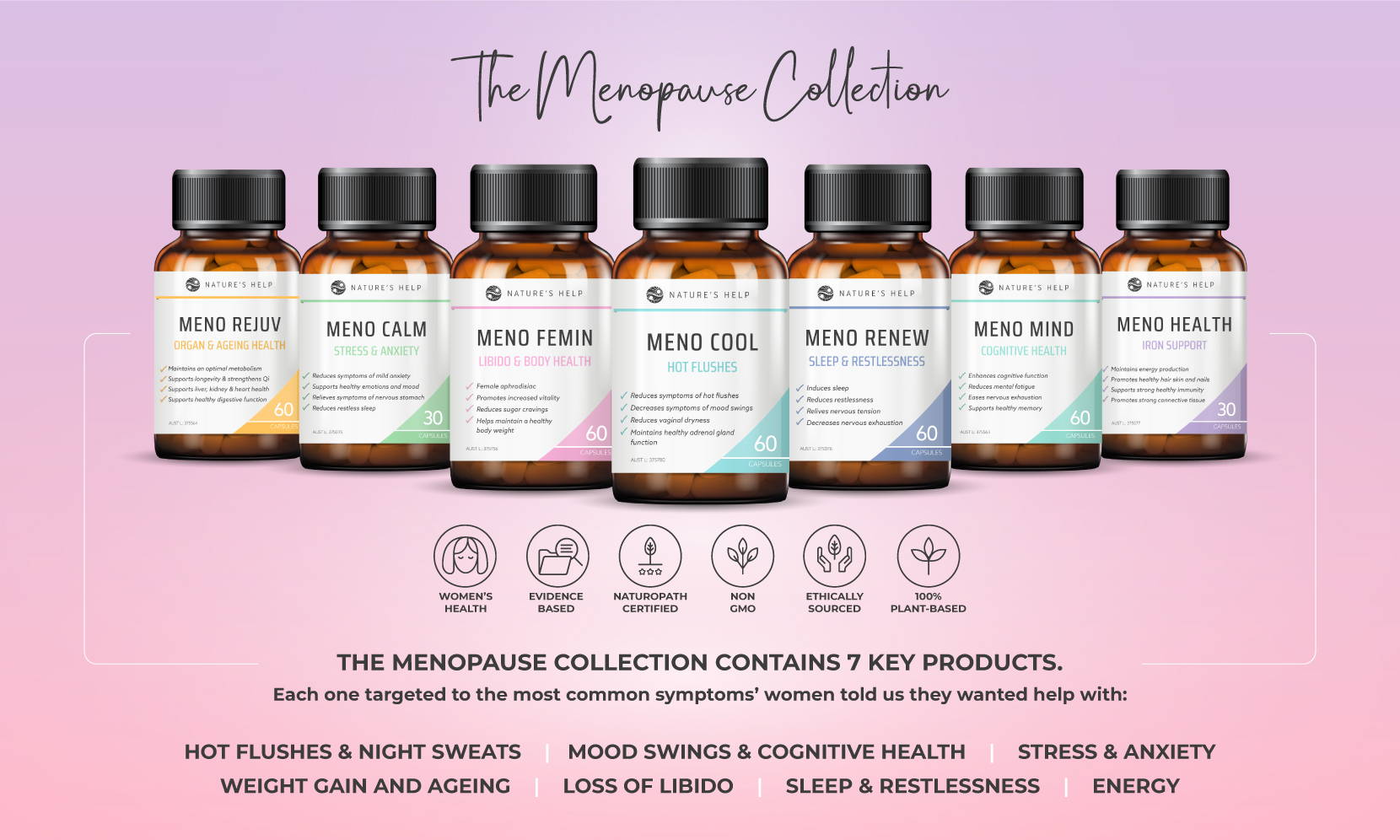 "What makes my range different and more effective than others on the market, is that each product contains ingredients at therapeutic doses from traditional, western, and Chinese medicine. Other brands pack in lots of ingredients at small amounts, and people wonder why they don't work?"
The other unique quality about The Menopause Collection is that it has been thoughtfully designed so women can safely take multiple products without any contradictions. Women often have multiple symptoms and with this range they can take products suited to the symptoms they are experiencing at the time, then swap them around as their symptoms change. It really is genius, and this is why women love it.
Nature's Help offers much more than just products, they offer online support, regular communications, a Facebook community group, and an in-house naturopath.
Ms Strowger says "I wanted to offer more than just capsules in a bottle. I wanted women to know they could reach out and not feel alone during this time. I wanted women to feel they could own and honour this phase of their life regardless of how much their hormones were causing havoc. I didn't want to hear another story about a 20-year marriage break up due to couples not understanding menopause and how to deal with it.
"I wanted my customers to know that I have the solution and that I put everything into creating a range they could trust. I hope I have succeeded".
The reviews for The Menopause Collection speak for themselves. It's changing women's lives, knowing that the best years are still ahead of them.
Join thousands of Australian women getting relief from menopause with Nature's Help. As Ms Strowger says: "We are all in this together, so don't do it alone".