MENO FEMIN - Libido & Body Health
Female aphrodisiac
Promotes increased vitality
Reduces sugar cravings
Helps maintain healthy body weight
Enhances energy levels
Promotes physical stamina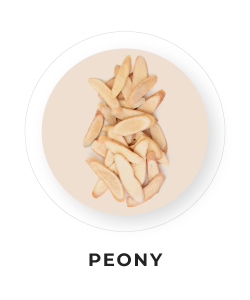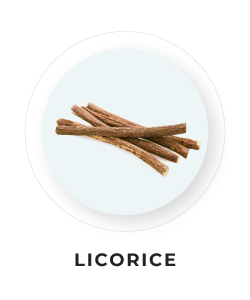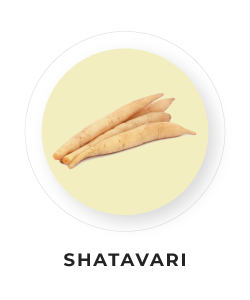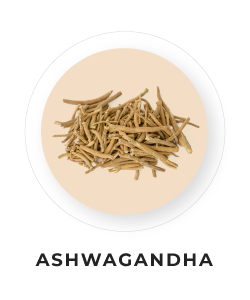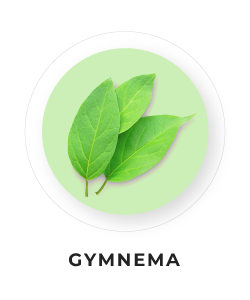 MENO FEMIN
LIBIDO & BODY HEALTH
Let's get to it. Our 40s and 50s are undoubtedly our prime years. We are healthy, appreciative, confident, experienced… and we know our own bodies. We have already gone through childhood, adolescence (a time not many of us would care to revisit), some of us have become wives or partners, mothers, or grandmothers, and now just as you start a
new chapter of life, mother nature decides she wants your libido back? WHY? It is not recyclable! You can't hand it down through generations. Why do you have to lose it? Some of you might be quite happy to lose it, that's fine, we have other products for you, but if you are feeling a bit robbed of your sexual appetite then you will want this.
There you have it, another product using a fresh approach for a natural process, created for women by women. 5 incredible herbs were picked for their precious properties all at full strength for maximum benefits. Meno Libido is more than just an aphrodisiac, it's your new BFF!
WHAT'S IN IT AND
WHAT DOES IT DO?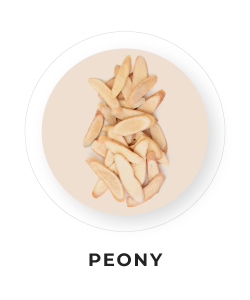 contains Phytoestrogens and is a known traditional Chinese female tonic. "Phyto" is a Greek root word meaning "plant" while "estrogen" is the female hormone that regulates hormonal function in both women and men. Phytoestrogens, though plant-based, function much like animal estrogen in humans, offering female hormonal support. Peony also helps to improve concentration.
• Support healthy hormonal balance
• Enhances brain health
• Promotes immune defence
• Relieves muscle soreness and cramps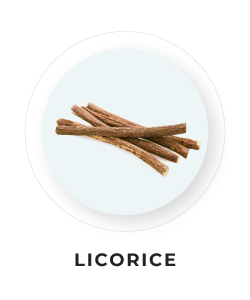 is included here as a traditional herbal adrenal tonic. The adrenal gland produces the hormones which are involved in controlling the body's response to stress. Licorice is also used to relieve muscle cramps and mild aches and pains.
• Maintains adrenal gland health
• Helps body adapt to stress
• Decreases muscle pain and cramps
• Relieves mild joint aches and pains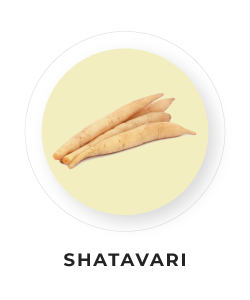 translates from the Sanskrit as "she who possesses a hundred husbands" and is quite a fitting name for this star herb known for supporting and rejuvenating our reproductive system. Shatavari is traditionally taken to increase female libido and as a female reproductive tonic. It's also used for relieving the burning sensations associated with urination or medically diagnosed cystitis.
• Enhances healthy libido
• Relieves tiredness
• Maintains healthy sexual function
• Helps decrease burning sensation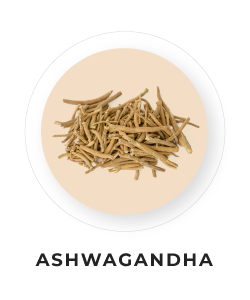 has been used for centuries in Ayurvedic medicine for its immune defense properties and for treating sexual function and bladder health. But that's not the main reason why we chose to put it in this product. Considering we have Shatavari "she possesses a hundred husbands" in here too, we also chose it for its ability to increase your vitality and enhance physical stamina. We are definitely going to need a bit of stamina!
• Maintains healthy sexual function
• Enhances bladder health
• Enhances energy levels and vitality
• Decreases mental fatigue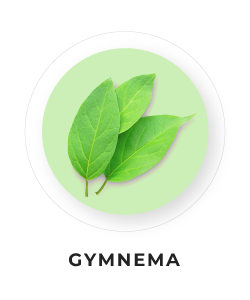 is another classic of Ayurvedic medicine and translates literally as "the sugar destroyer". One of the BIG complaints we hear about menopause is weight gain and unfortunately one of the most common areas we put weight on is the place we want it the least, our tummies. I mean honestly, why can't it go on my bum! I don't see that when I am standing in front of the mirror. We can't offer a "weight loss" solution or wonder pill to you, but we can introduce you to Gymnema. This lovely herb helps reduce your sugar cravings and helps maintain healthy blood sugar levels. When used in conjunction with a program of reduced intake of dietary calories and increased physical activity, weight loss may be less difficult during this time. We also recommend our Meno shakes as one a day meal replacement.
• Helps support healthy blood sugar
• Aids in the management of sugar cravings
• Helps glucose metabolism
• Helps in the maintenance of a healthy body weight



WHY WOMEN TRUST NATURE'S HELP OVER OTHER BRANDS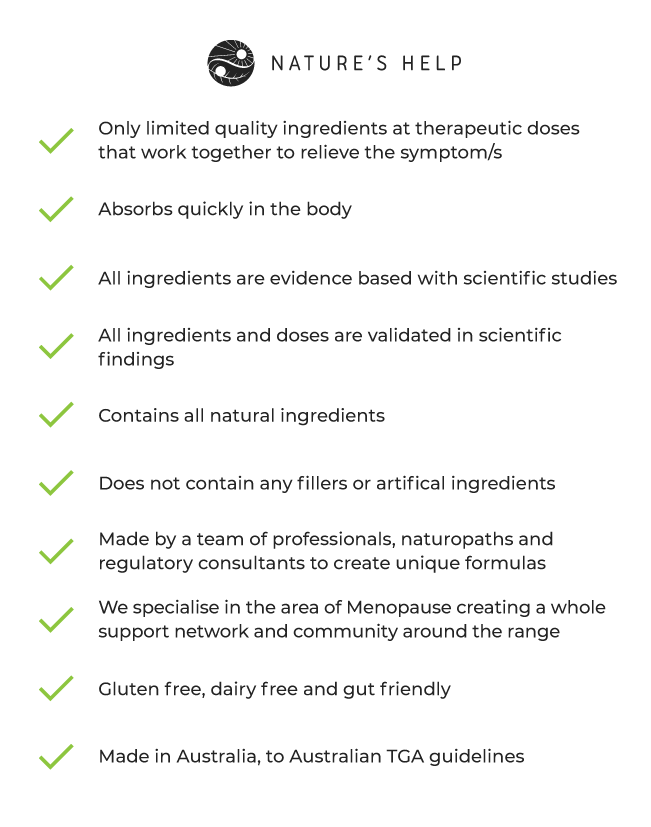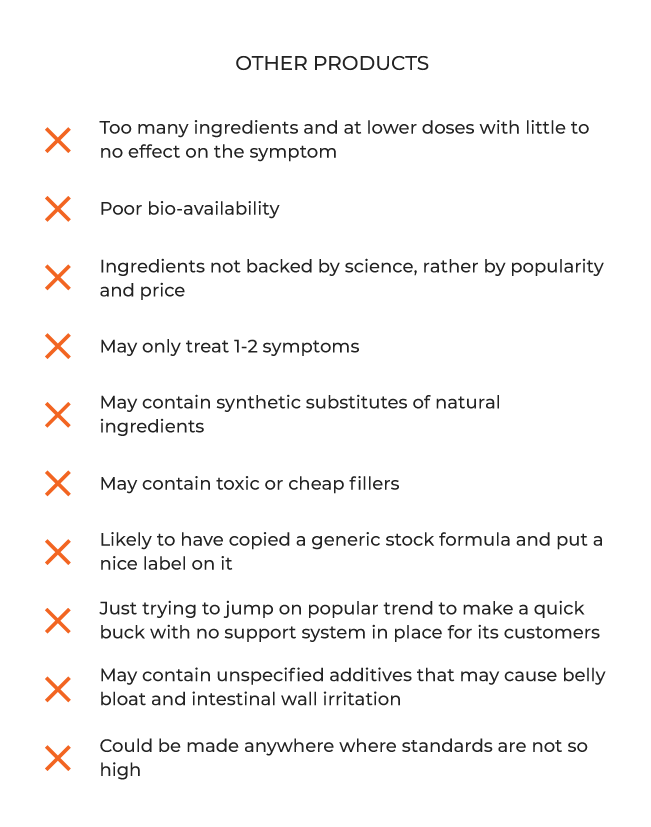 FREQUENTLY ASKED QUESTIONS