MENO MIND - Brain Fog and Forgetfulness
Enhances cognitive function
Improves memory
Relieves nervous exhaustion
Reduces mental fatigue
Decreases symptoms of mild anxiety
Enhances liver health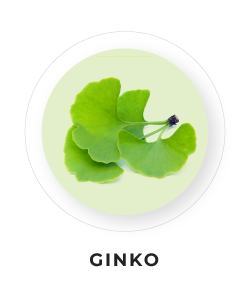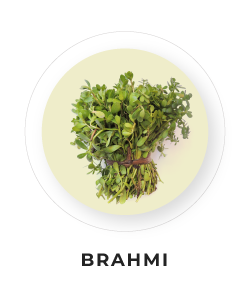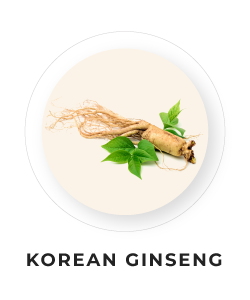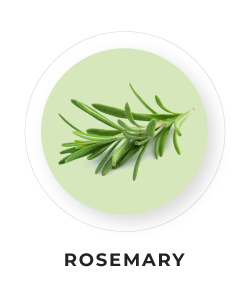 MENO MIND
COGNITIVE HEALTH
Some people are still as sharp as a tool well into their old age. That is not me! I don't mean I'm not bright in any way, but in my late 30s I started walking into rooms and coming to halt asking myself "What did I come in here for?" Now that I am nearly 50, let me tell you, even the English language can be challenging at times. I find myself using hand signals and clicking my fingers at my partner to finish my sentence for me. I use words like thingamajiggy, whatsherface and whatsadacky and you know… (stutter stutter) as my finger is spinning around in the air like I'm mentally stirring my brain looking for the word I need to finish my sentence. I know there are a great many smiles and nods happening right now as you read this.
The question is, what do we do about it? Putting cognitive health at the forefront of one's mind is not that easy to remember. (Great sentence!) No seriously, we have so much going on in our lives, and while we do our best to look after our bodies we can sometimes neglect the most complex organ in our body: the brain. Don't worry, for most of us once we reach perimenopause, our brain starts to send signals that it needs some attention. The small signs of forgetfulness, brain fog, having to wait a bit longer for the brain to connect to your mouth and lack of focus are all signs that your brain is saying "Hey, there, I need some love and care." We have all heard of brain food, right? It's a thing!
WHAT'S IN IT AND
WHAT DOES IT DO?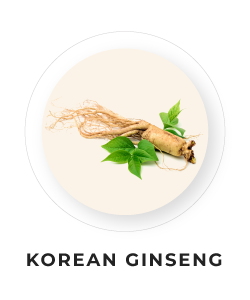 Korean Ginseng is known commonly as the "king of tonics" and its botanical name is just as impressive, meaning "all-heal" in Greek. A high-quality ginseng root comes from a plant that must grow for 5 years before it is used for medicinal purposes. It is classified in traditional Western and Asian herbalism as an adaptogen that counteracts imbalances in the body brought on by stress. Its traditional usage is to increase resistance to emotional stress while improving concentration, clarity and memory recall, as well as relieving mental exhaustion.
• Helps regulate mood
• Improves symptoms of menopause
• Strengthens cognitive health
• Reduces symptoms of stress & anxiety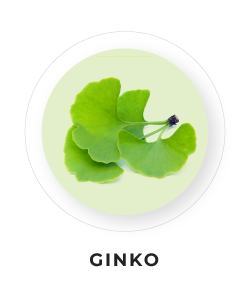 Gingko Biloba leaves contain high levels of antioxidants which are essential for neutralising the damaging effects of free radicals. This is important because those free radicals have the potential to damage healthy tissues, contributing towards poor function and we don't want that, do we? Ginkgo has also been evaluated for its ability to have a positive effect on mental recall and cognitive function.
• Reduces free radicals formed in body
• Supports healthy blood circulation
• Maintains healthy hearing
• Supports mental recall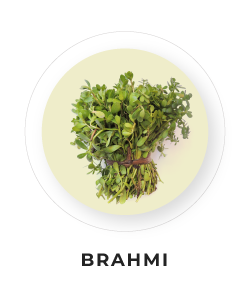 Brahmi is a small succulent herb found at altitudes of 4400 feet above sea level. It's a unique herb traditionally used to support brain health, and being high in antioxidants it also helps decrease the damage free radicals have on the body's cells. Traditionally used as a nerve tonic for the relief of mild anxiety and to help cope with stress, it is easy to see how this special little herb made it into our ingredients list for this product.
• Helps body adapt to stress
• Supports mental function
• Brain tonic
• Nerve tonic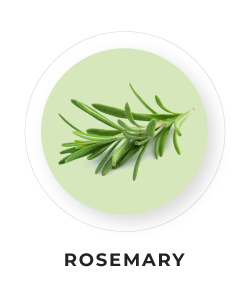 Rosemary is one of those go-to herbs we have seen in many products over the years, and for good reason. Its traditional reputation throughout the Western world for mental concentration, clarity, focus, and headache relief has stood the test of time.
• Maintains memory recall
• Supports mental clarity
• Reduces headache symptoms
• Maintains healthy blood circulation
Schisandra has purple-red berries that grow on a vine and which have been used for medicinal purposes throughout Russia for generations. In traditional Chinese medicine, it's considered beneficial to qi, the life force or energy inherent in all living things. Schisandra helps the body adapt to stress, enhances cognitive performance, increases physical exercise performance, and relieves weariness and symptoms of fatigue. The other added benefit of these berries is they serve as a liver tonic to help the whole body work at its best.
• Promotes cognitive performance
• Helps enhance physical performance
• Enhances liver health
• Relieves feeling of weakness



WHY WOMEN TRUST NATURE'S HELP OVER OTHER BRANDS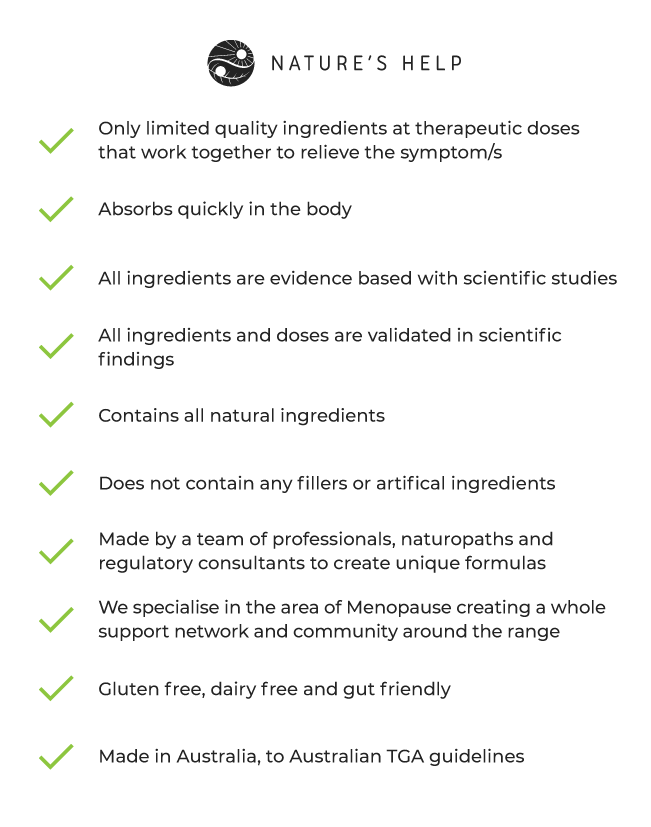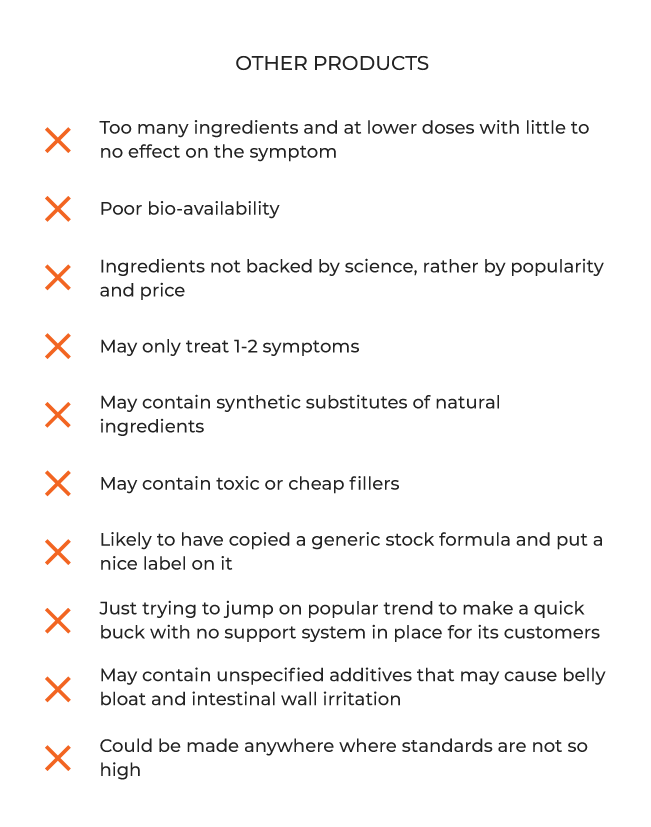 FREQUENTLY ASKED QUESTIONS