BELLY HEALTH
Cleanses the digestive system and improves gut health
Reduces gas and bloating
Supports immune health
Reduces tiredness and fatigue
Digestive and liver function support
Anti-inflammatory
Belly Health Pack
GUTSY + MARINE COLLAGEN + ORGANIC TURMERIC
Have you read our 40 things that happen to you after 40 list? It's enough to make you want to trade in your body and life and start all over again. Before you despair, think about this – Turning 40 is actually a prime time for women. We have that newfound confidence that only lived experiences can provide… it just comes with a lived-in body that we need to look after a bit more.

My Belly Health is here to help, giving you the strong foundation of a healthy gut upon which so many other ageing well factors are built. Gutsy will clean the nasties out of your digestive tract using the natural silica in fossil shell flour – you can view the full list of Gutsy ingredients here.
Our Marine Collagen Peptides Plus then helps your immune system along while also stimulating elastic production for healthy skin – what's not to love? You can read the full list of ingredients here, including how Vitamin C turbocharges this combination.
And finally, Turmeric, one of the best-known nutritional superfoods on the planet, enhances the hard work of its pack partners by improving metabolic function and circulation. You can read about the ingredients here, including the natural digestive powers of black pepper and ginger.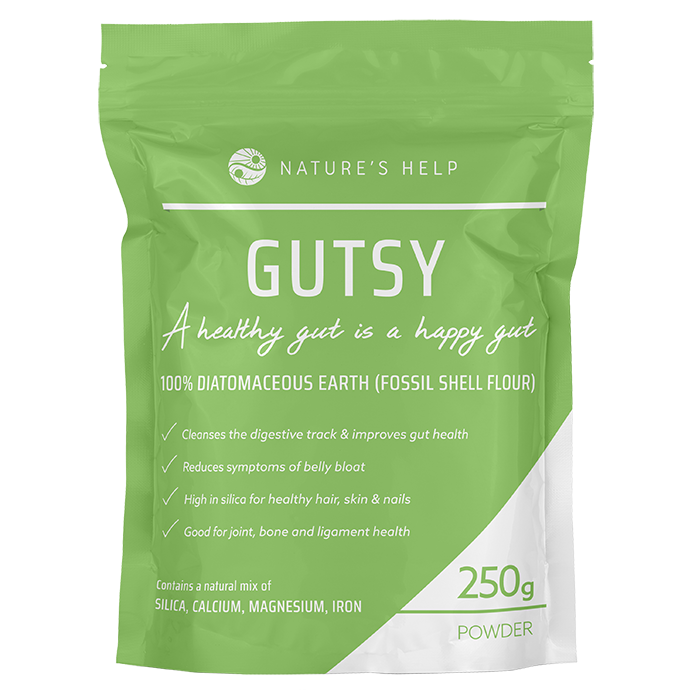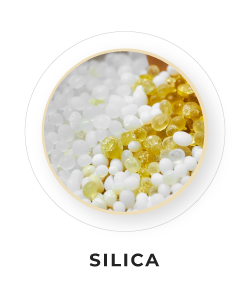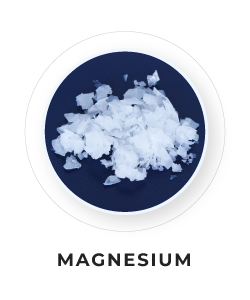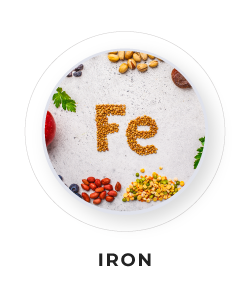 WHAT'S IN IT AND WHAT DOES IT DO?
Our hero ingredient in Gutsy is Diatomaceous Earth, a powder made from the deposit of fossilised aquatic organisms found in water sources all over the world. The fossils produce dry sediment high in silica that easily crumbles to a powder. Silica is the most plentiful element on earth and a key component to skin, bones, tendons, ligaments and cartilage. Even the liver, heart, lungs and blood contain silica. It's especially handy for helping the digestive tract to eliminate heavy metals and a bunch of other nasties from the body.
You can view the full list of Gutsy ingredients and benefits here.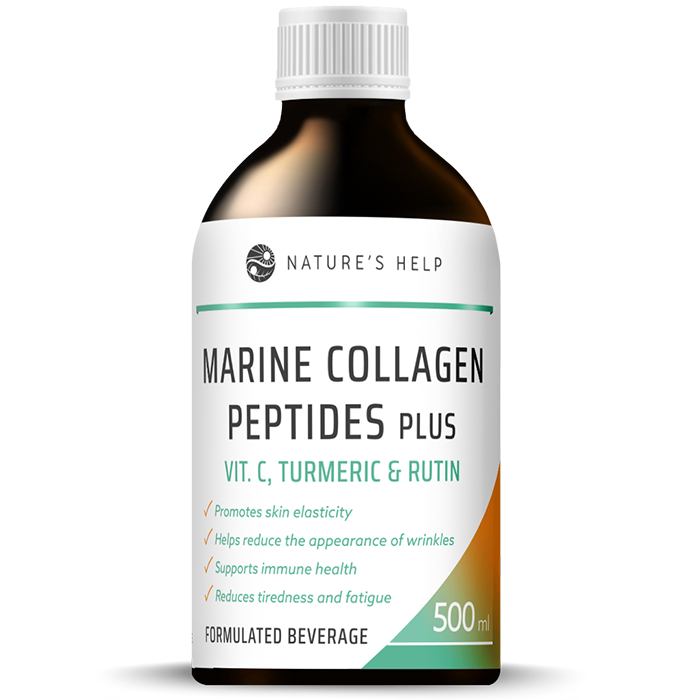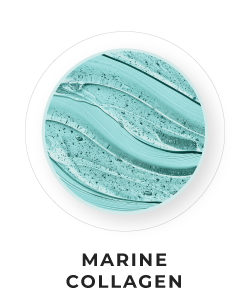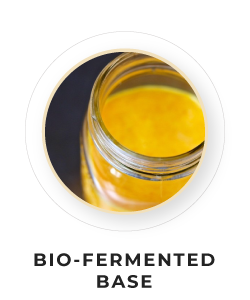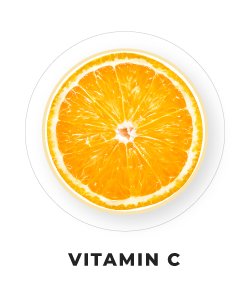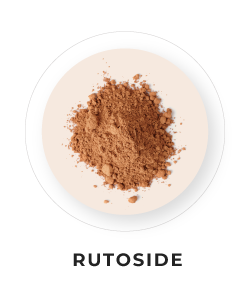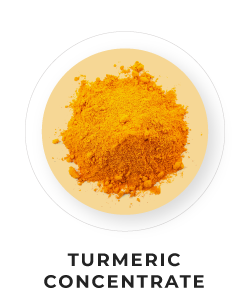 WHAT'S IN IT AND WHAT DOES IT DO?
Our hero ingredient in the Peptides Plus product is Marine Collagen, a hydrolysed collagen sourced from the skin of fish and contains 8 of the 9 essential amino acids. Hydrolysed simply refers to the process of breaking down the units of the collagen peptides to make them easier for the body to absorb. Our marine collagen is sustainably sourced and provides a number of benefits for skin health, supporting skin firmness by encouraging elastin production, and reducing the appearance of fine lines and wrinkles by improving skin hydration.
You can see the full list of Marine Collagen Peptides Plus ingredients here.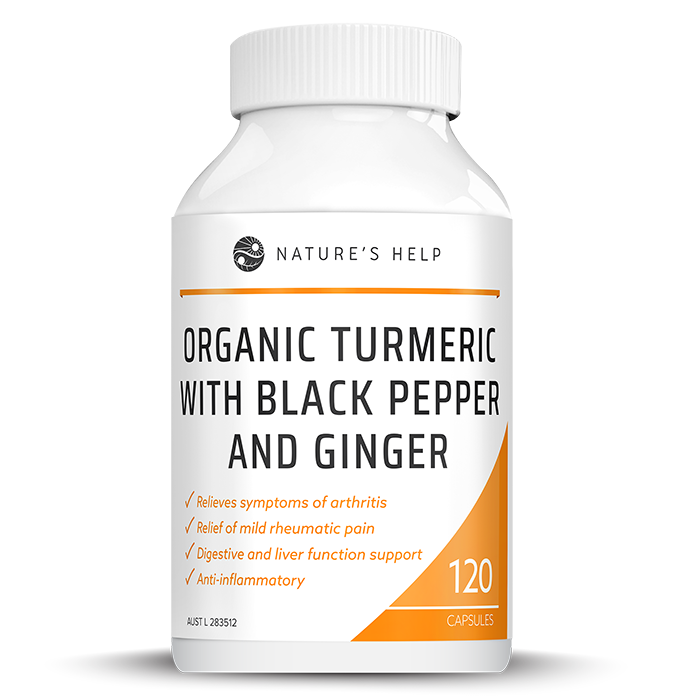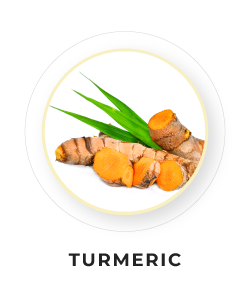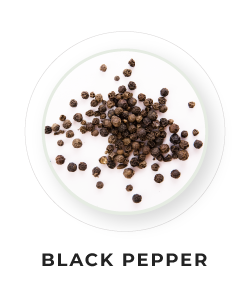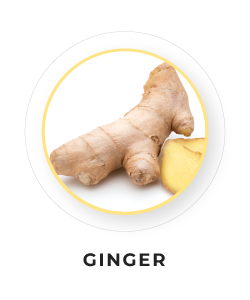 WHAT'S IN IT AND WHAT DOES IT DO?
Turmeric comes from the root (rhizome) of a flowering plant of the ginger family, namely the Curcuma Longa plant. Turmeric is bursting with active ingredients, the main one being curcumin, which has powerful antioxidant and anti-inflammatory effects and is responsible for turmeric's vibrant orange colour. Turmeric has powerful natural anti-viral and anti-bacterial properties and is known around the world as the perfect supplement for all-round general well-being and maintaining healthy digestion. You can read the full list of ingredients here.



WHY WOMEN TRUST NATURE'S HELP OVER OTHER BRANDS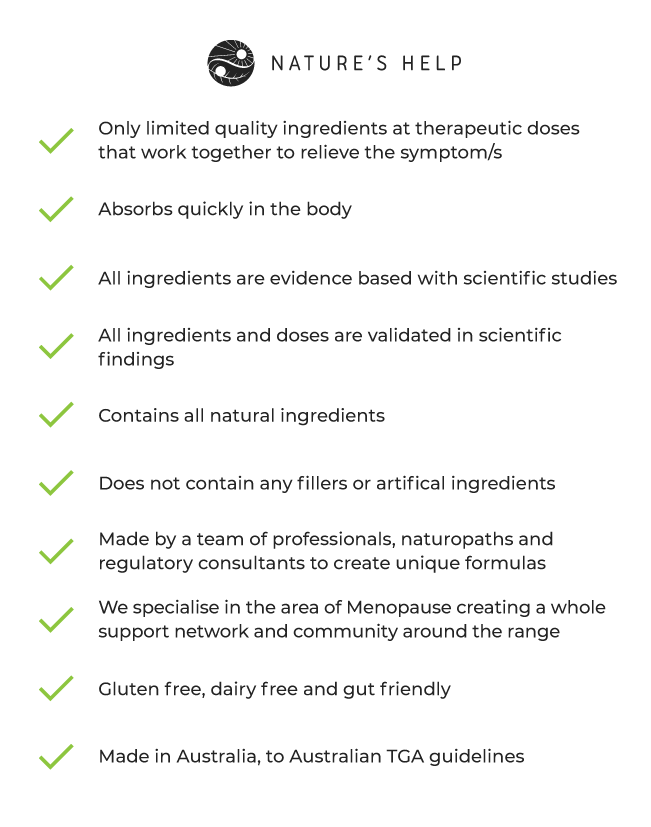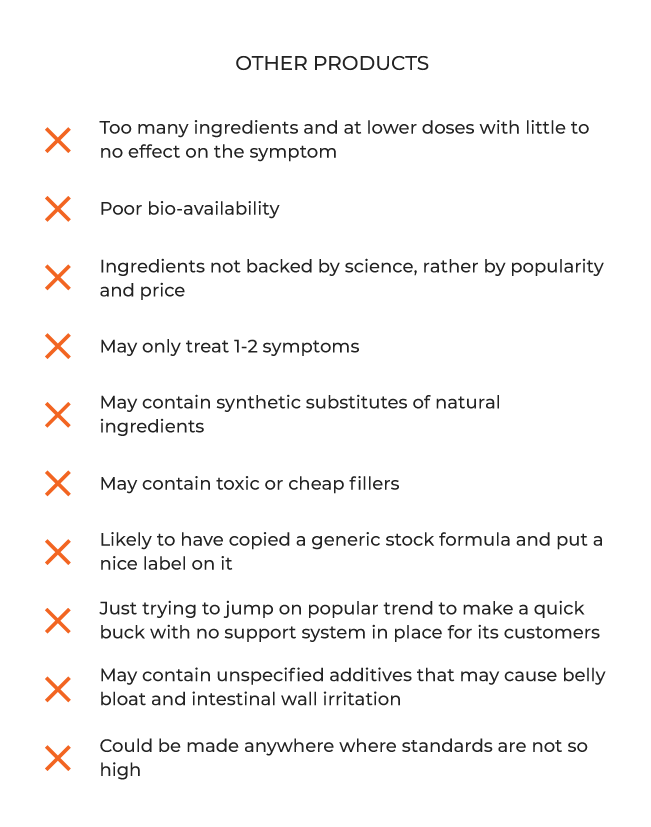 DIRECTIONS:
Gutsy:
Start with ½ to one teaspoon per day and work up to 1 tablespoon per day. Add it a glass of water, juice or smoothie or our morning porridge or yogurt, and then carry on about your day.
Marine Collagen Peptides Plus:
25ml per day. May be diluted with water, fruit or vegetable juice.
Organic Turmeric Capsules with Black Pepper and Ginger:
Take two capsules twice daily with food or as directed by your healthcare professional. Four capsules per day is equivalent to consuming one teaspoon of turmeric.

WARNINGS:
Marine Collagen Peptides Plus:
Individuals with a medical condition are advised to consult a health practitioner before using this product. Women who are pregnant or breastfeeding should not take this product.
Organic Turmeric Capsules with Black Pepper and Ginger:
Caution Keep out of reach of children, do not use if the seal is broken, store below 30ºC.
Due to Turmeric's anti-coagulant properties, it is advised to stop using 2 weeks before scheduled surgery.
Turmeric should not be taken alongside other blood-thinning medications without the permission of health practitioner.
If you are taking blood pressure medication, please consult your healthcare professional before taking Turmeric.
Always read the label and use as directed, supplementary to a balanced diet or as directed by a healthcare professional.
Keep out of reach of children.